Fall 2023
I Capture The Castle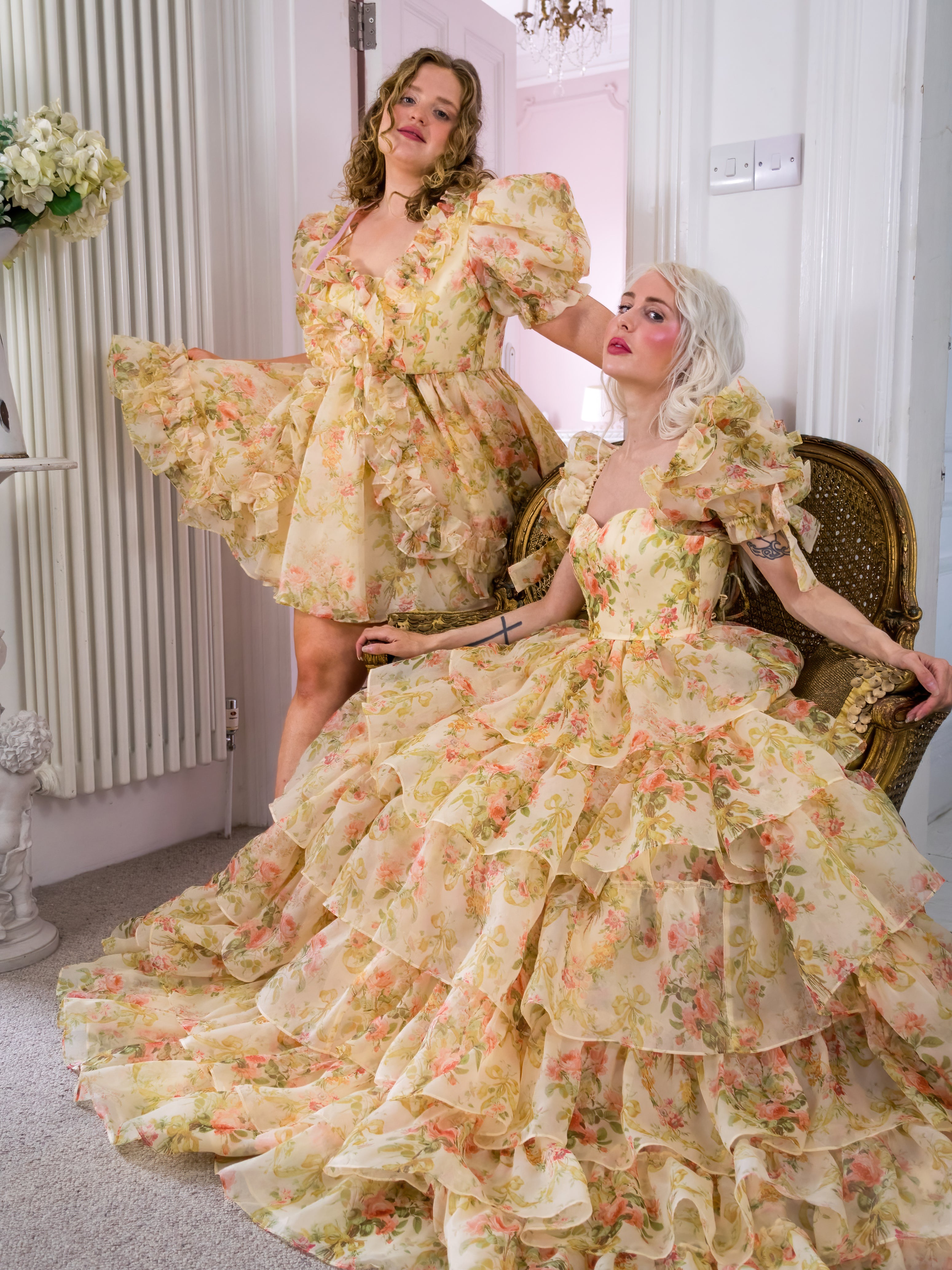 Most of us were raised on fairytales.  Stories of Kings and Queens, good vs evil, and oftentimes Princesses in need of being rescued.  Entrenched in our ideology, these stories are infinitely comforting and heartwarming.  But the real shame of them is, that although the women in them are bright, confident and capable, they do not have the means, and more importantly the will, to save themselves from their various predicaments.  It seems they ultimately need a Prince to come along and save them!
For our Fall collection I took inspiration from a women who stood against the historical female norms, the Queen Anne Boleyn.  For those who aren't familiar, Anne was the second wife of King Henry VIII.  Unapologetically intelligent and strong, Anne was Henry's grand amour, until he tired of her, accused her of witchcraft and incest, and then swiftly had her executed.
To me, Anne's story is one of female empowerment.  She was a woman in a male dominated society, who rose to the highest rank through sheer character and initiative.  Though history often sees Anne unfavourably as a power player, and a figure more to be admired than liked, still I find that when I think about it, I actually DO like her.
In this collection I wanted to reimagine history through the eyes of Anne Boleyn and all the other women who have been victim to societal norms.  I started thinking, 'what if woman had fought the battles, had made the decisions, had enjoyed full agency of their own lives.' In my reimagining, women are not passive, but fully characterful, strong and independent.  They 'capture the castle' so to speak.
The dresses in 'I Capture the Castle' are each inspired by royalty, with prints that tell a story from the past. A collection designed to remind you that you don't need a prince to save you.  You can be the heroine of your own story, and it will be a story of your own making.
Much Love
Emily (Founder)
Faded Grandeur
A print fit for royalty.
Reminiscent of great palaces from the past, gilt chandeliers, tatty velvet chaise longues, and decadent displays of red English roses.
Shop Now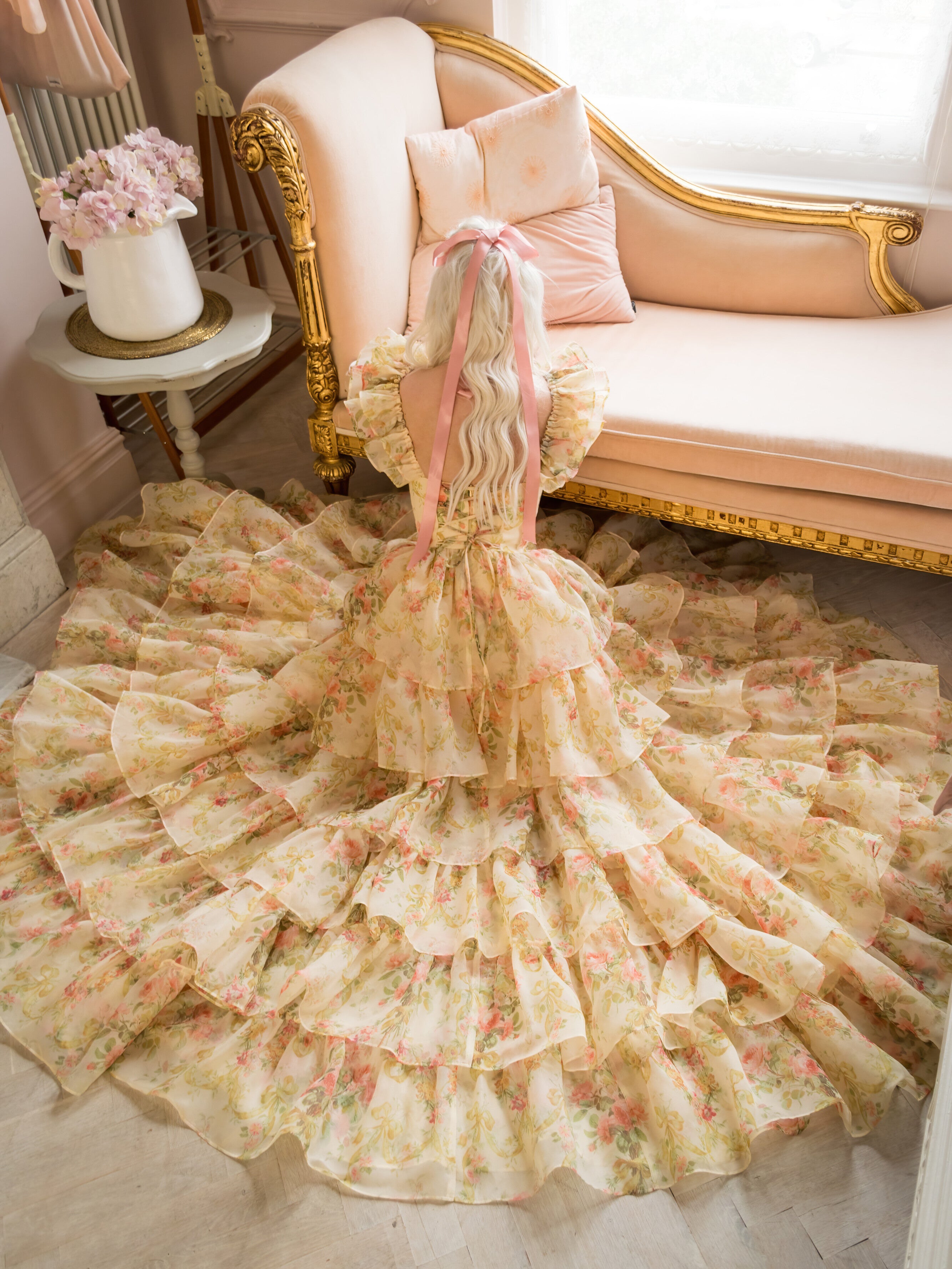 Queen Alexandra
A princely damask, fit for the bedroom of the Queen herself
Soft boudoir shades of buttermilk and coral combine in a fantasia of regal opulence.
Shop Now
Briar Rose
The namesake of Princess Aurora.
A rich, seasonal red laced with trailing English roses. 
The shade is reminiscent of heady Bordeaux wine, as it pours from a gilt decanter.
Shop Now
Mistress Anne
Our muse for this collection, Anne Boleyn, wore purple as a symbol of wealth and power.
Was she a vixen or victim?
You decide, when you wear these hand painted watercolour blooms.
Shop Now
Featured collection
I Capture the Castle