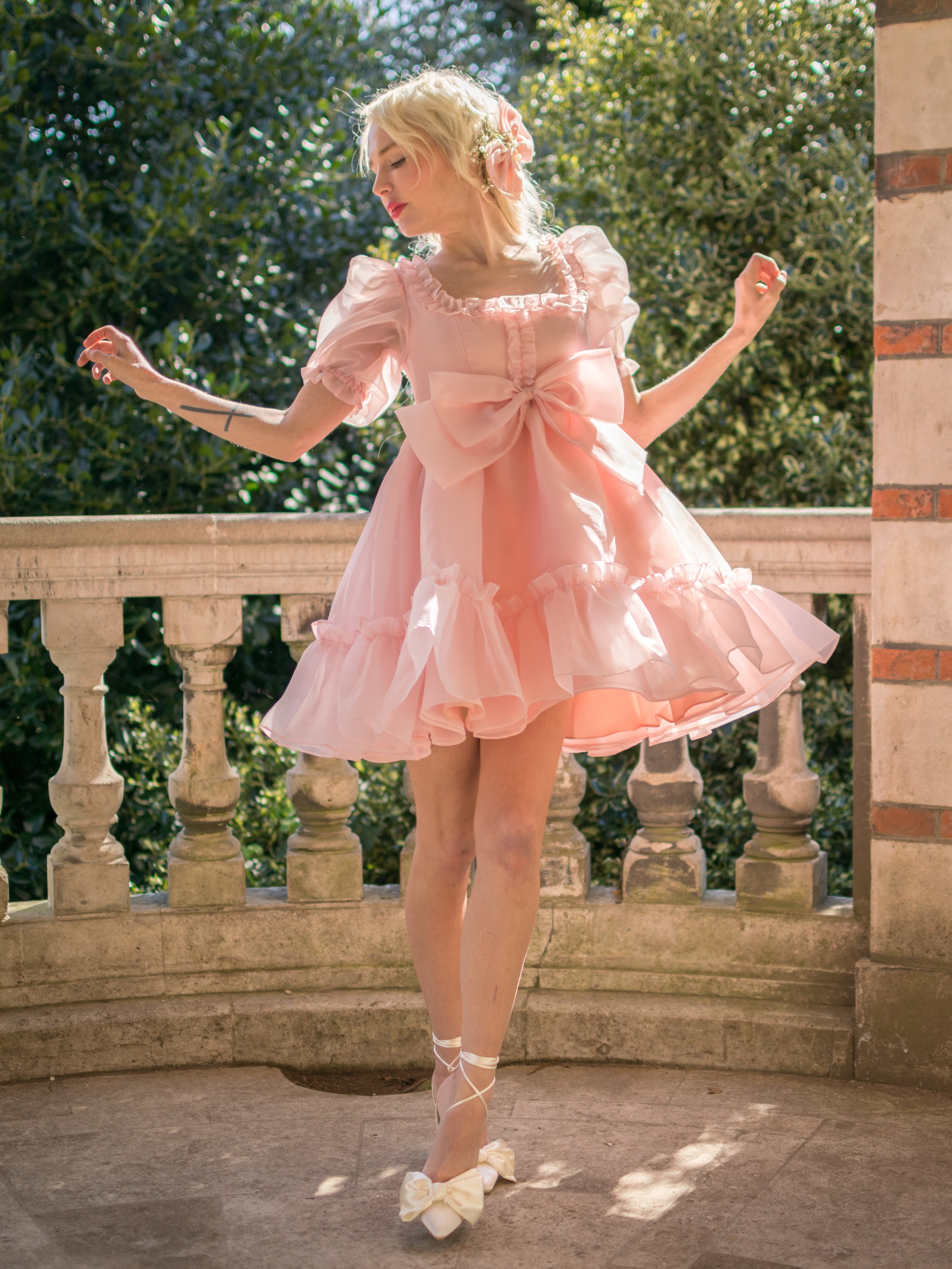 Top 5 Summer Dresses for a Picnic
August is one of our favourite months! The long summer days seem to stretch out forever, providing endless opportunities for romanticising your everyday routine. Blousy hydrangeas and roses linger in the cottage gardens and provide beautiful scenery for evening strolls and photoshoots!
It's the perfect time to invest in that summer dress you've been coveting all season. Grab your besties, pack a picnic hamper full of delicious treats (think rose lemonade, macarons, and berries) and take off to a country idyll where you can chat endlessly and relish the feeling of the summer sun on your skin. Ah, the feminine urge to be fanciful!
And don't be afraid to wear your best summer outfit! Remember, our dresses aren't designed to be saved only for special occasions (well some of the gowns, maybe)! You should cherish every opportunity to have fun in your hyper-feminine wardrobe, starting right now!
Scroll down to see our pick of the top 5 Fanciful Doll dresses, perfect for a late summer picnic with friends...
No.1 Rosewater Little Dauphine Dress
What we love most about this dress (other than the fact that you look like a giant present all wrapped up with a bow) is that she is so supremely comfortable! Our Little Dauphine is fitted to the bust only, meaning you have ample room for tummy expansion while you're feasting on finger sandwiches! She is the most perfectly fluffy dress, in the softest apricot hue, and is sure to set your heart aflutter!
No.2 Petit Trianon Dairymaid Dress
So far we have LIVED in the Dairymaid Dress this summer! She is the quintessential cottagecore mini, suitable for frolicking through flower fields, paddling in streams, and picking wild blackberries from the hedgerows. Did you know that the Petit Trianon was the name for Marie Antoinette's countryside retreat whilst she lived at Versailles? Create your own Marie Antoinette themed picnic by packing petit fours in your hamper, reading aloud from Madame Bovary, and saying 'bonjour' to any passing wildlife you meet!
No.3 French Porcelain Parlour Games Dress
It's so rare that you find a dress which looks so aesthetically pleasing AND is soft, comfortable and flattering! Here, we think we may have achieved that goal. The Parlour Games Dress literally suits everyone! With her milkmaid inspired neckline, complete with frou frou bows and ruffle trims, and wide circle skirt with pleats on the princess seams, you can float through all manner of events, both formal and casual, this summer. This is effortless warm weather dressing personified, and she's one wardrobe staple you will definitely get your use out of!
No.4 Dream of Versailles Damsel Dress
We're getting a little fancier here, but I will always maintain that special dresses shouldn't be saved for special occasions only, they should be worn at every opportunity you get! You'd be amazed by how your life can feel romanticised and special, just by changing your wardrobe a little. Our Dream of Versailles print is one of our forever favourites, featuring a chalky pastel toile which is so unique and will capture your heart and imagination. Pssst many sizes of this dress are currently out of stock, but you can pre-order her now for delivery in August. Don't miss out on this one, as this will be our last restock of the year!
No.5 Cotton Candy Dream Girl Gown
Ok, we'll admit it, wearing a gown to a picnic is not the most sensible option. But whoever said we were sensible! For those of you who chase modern romance at every opportunity (I know we do), then our Dream Girl Gown is your best option for making the most out of the humble picnic and turning it into something memorable. Lose yourself in the impossibly fluffy Cotton Candy gingham print, complete with white organza petticoat for true Southern Belle vibes. All you need is your wicker picnic basket (trimmed with a pink satin bow), a straw bonnet and some sweet sandals. This is Barbie picnic style if ever we saw it!
Now you've seen our selection of picnic perfect dresses the real dilemma starts!
Which will YOU choose!
Check out these divine dream dresses now, alongside our other whimsical creations now!
Much love
Fanciful Doll