Article: The Epitome of Modern Romance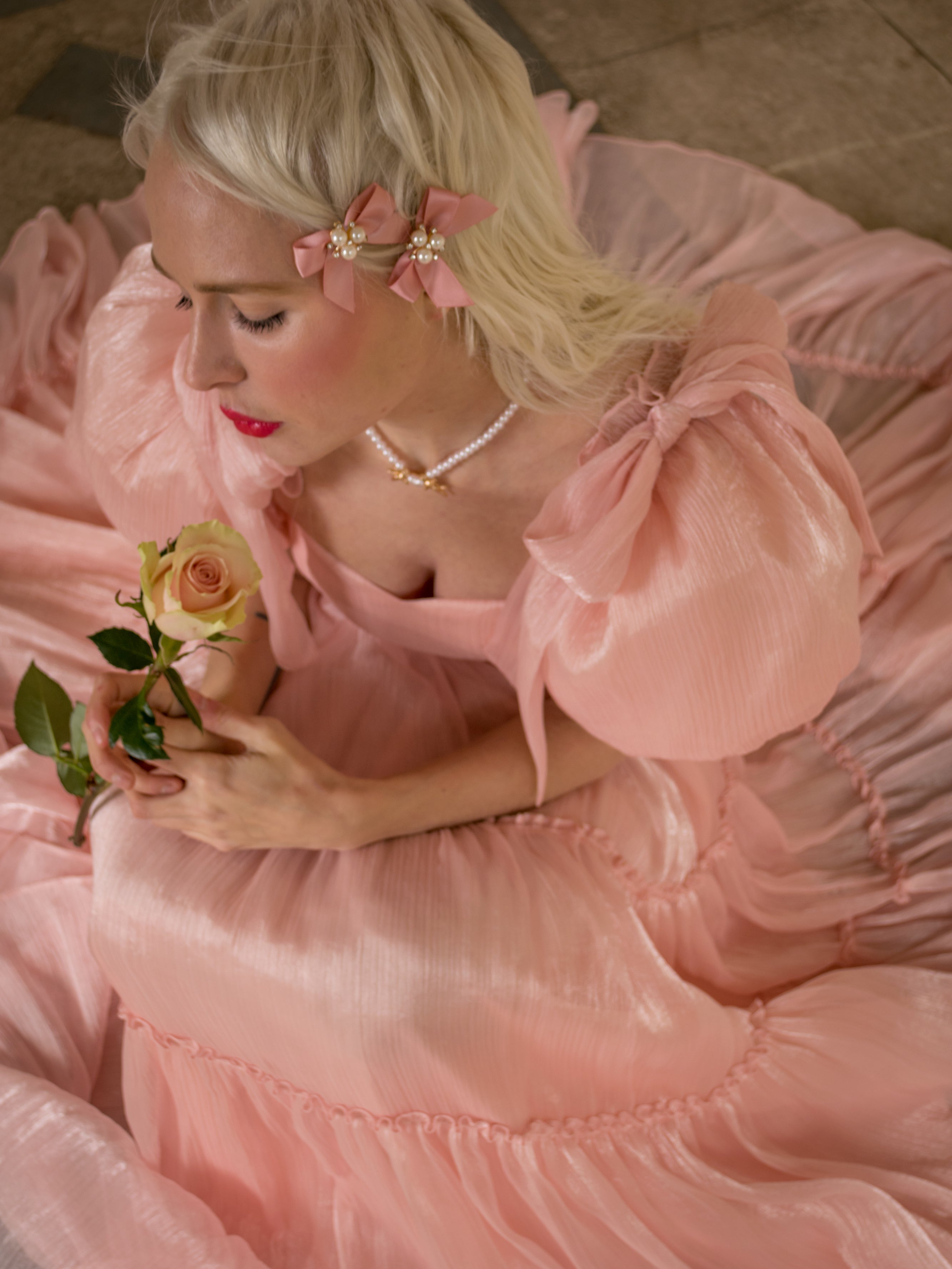 The Epitome of Modern Romance
Introducing our new Gilded Rose Love-Story Gown!
A gown which is so exquisitely romantic and feminine, yet also carefree and adventurous! Inspired by the phrase 'a bird in a gilded cage', we wanted to evoke ideas of breaking free from a sedate, mundane life and grasping life with both hands, taking every opportunity available to you, and discovering your own love-story along the way! Wear her to escape from your own cage, and the cages often imposed on us by society. For adorning your hair with fragrant roses, laughing till your sides hurt, and living everyday as though it were your last. The perfect new gown to cherish and adore all Spring long...
Our adoration of the new Love-Story Gown is quite something! Not only does she feel sumptuous and rich due to the sheer amount of fabric in the skirt panel, but she also makes you feel supremely confident. This silhouette loves all body shapes! The extra puffy sleeves balance the wide circle skirt perfectly, creating a nipped in waist and Renaissance inspired silhouette which is infinitely beautiful and timeless.
This beautiful fabric is Crystal organza! She comes in this soft peached rose shade which appears as though it has been gilded with honey, illuminating the fabric and catching the light every time you move. This is a subtle shimmer, and is not overbearing for day events, but it cannot fail to enchant the imagination of anyone who sees you. Possibly a new suitor? Whilst we fully believe that a girl can, and should, buy herself bouquets of roses, it's also ok to allow yourself to play the modern day damsel-in-distress every so often. We all know that you can escape your gilded cage any time you like! That's the sheer beauty of being empowered by modern day romance!
Capture our breathtaking Love-Story gown and spend all season long writing the pages of your OWN romance novel! No one else need help you. Just you, your beautiful gown, and a season of romance, adventure and magic!
Shop her now...